LATEST RELEASE:
Resilience at Work
Whether you are working in a turbulent field of work, navigating a complex job market or simply trying to achieve your career ambitions in a world that won't stop changing, then this could be the perfect book for you and your team.

Coach, Facilitator, Mentor, Author, Speaker
Kathryn specialises in supporting professionals and leaders by offering the following services: one-to-one coaching, workshop design and workshop facilitation (e.g. Manager as Coach, Career Engagement, Building Resilience at Work, Achieving Career Success, Creating a Coaching Culture, Embedding Learning).

Essential Questions to GROW Your Team
Essential Questions is a collection of more than 500 coaching questions, including 20+ Conversation Guides which have been designed to make conversations at work simple.
FREE Resources for building Resilience at Work
I'm renowned for my innovative Mental Health Awareness Week posters. They are yours for free, and have been designed to disrupt the way we navigate stress.  They are perfect for putting up next to the photocopier, in the tea room or anywhere that you're likely to have a couple of minutes peaceful reflection!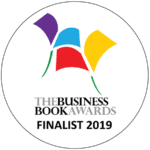 Coach, Facilitator, Mentor, Author, Disruptor
If you're looking for tools and resources to help you or your team build confidence, achieve career success and grow resilience at work, then you're in exactly the right place.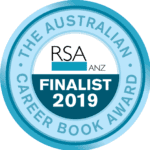 "Kathryn has published books and an Online Career Development programme for everybody who wants to coach with confidence, grow their career or build self-managed resilience at work"
A wellbeing programme like nothing you've ever experienced before! Includes Quick Charge events, the Fully Charged Programme and Lead the Charge workshops.
"Kathryn is frequently invited to contribute to the growing discussion about real, lasting resilience at work. Check out some of her most recent speaking and writing here. ----------------------------
Kathryn is a strengths and research informed Behavioral Coach who uses a blended approach of coaching and consulting to influence change.  She currently offers:
One-to-one coaching  programmes for professional development (the heart of Kathryn's work).
The Great Recharge! Facilitator training and programme design
Workshop facilitation (e.g. leader as coach, resilience and wellbeing at work, career engagement, creating a coaching culture).
HR Business Partnering programme (supporting the professional development of People & Culture professionals).
Kathryn is also a partner for the Organisation Development Institute.
"When looking to find Coaching support for the mammoth task of bringing together and aligning over 100 different companies to complete over $2 billion worth of work in a tight time frame of 5 years, I immediately thought to ring Kathryn. Not only did I know that she would be an invaluable resource, I also could rely on her strong network to nominate other coaches we could potentially use".  HR Team, Construction Alliance Client
"I have worked with Kathryn for the last 2 years, her skills as an Executive coach have supported many of our high-potential talent to achieve development goals and key business results. Kathryn has an excellent style and can relate to all types of clients, it is because of this I also engaged Kathryn to facilitate a workshop for our in-house business coaches to improve their skills."  HR Team, Retail Client
"A quick note just to say, "Superb session yesterday"!!!  I wish you had been able to stay around to hear the AHA moments and the positive praise for your workshop from the participants. What you managed to deliver in just four hours was spectacular but so simple and so effective.  A drop in the bucket I know, but a great launching pad". HR Team, Agricultural Client
"I was lucky enough to work with Kathryn for 18 months as she worked with our team on peak performance. Through individual coaching and support to our HR team and senior management Kathryn was able to influence positive change and development for the project team. Kathryn worked seamlessly with our HR team adding value and input to initiatives being implemented from an organisation perspective and was a great asset to the team" HR Team, Construction Client
"Kathryn's friendly and open personality allow for challenging and insightful conversations which provide moments of clarity" Construction Team Member
"The four Resilience Foundations in this book can be used in all areas of life and are a wellbeing tool worth knowing".  Danielle Whitburn, Senior Communications & Marketing Officer, Mental Health Foundation, New Zealand
"This book draws effectively on the NZ experience of earthquake recovery to offer a new slant on career management, showing how resilience can be built and maintained as a vital mechanism for dealing with change." John Lees, author of 'How to Get a Job You Love' (McGraw-Hill).
"This book should be required reading for all Exec teams", "Resilience at Work should be standard reading in every workplace" Amazon Reviews
"The value of this book has already been recognised in being shortlisted for Best International Business Book at the London Book Awards, but the best award it offers is to the reader to help them navigate the challenges of working in turbulent times." Dr Carole Pemberton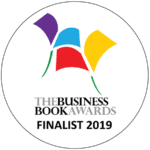 Whether you are working in a turbulent field of work, navigating a complex job market or simply trying to achieve your career ambitions in a world that won't stop changing, then this could be the perfect book for you.
Packed with stories, resources and personal coaching to support you, this book has grown from the authors own experience of working under extreme circumstances in post-earthquake Christchurch, New Zealand.
Essential Questions to GROW Your Team
There's no escaping the growth of interest in the power of coaching conversations at work.
No longer just the stuff of track and field, coaching questions are now proving to produce quicker results, increased accountability and (on many occasions) instantaneous personal development for the person being coached.
Want to know more about how I can help?